North Housing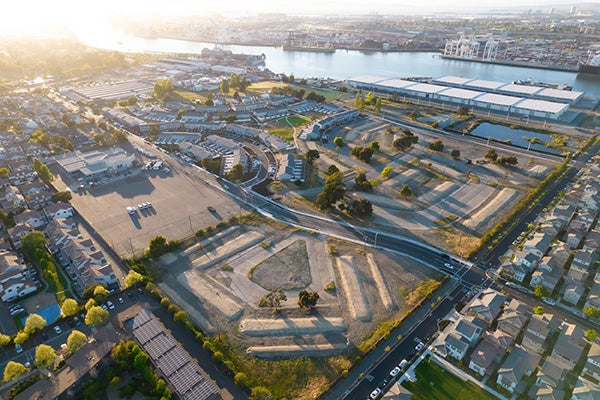 In 2019, the Housing Authority was officially awarded the twelve-acres of land donated and formerly owned by the U.S. Navy under a homeless conveyance that requires that the new development provide housing for formerly homeless households. Upon receiving the land, AHA and its affiliate Island City Development, announced plans to develop the largest new mixed-income affordable housing development yet (the North Housing Project) targeting 586 new rental homes by 2030. AHA and its affiliate ICD are currently focusing on fulfilling the commitment to the U.S. Navy through the creation of ninety permanent supportive housing units in the first phase. Estuary I & II of North Housing, currently in predevelopment, will provide the first new affordable rental homes fully dedicated to formerly homeless households built within the city. AHA's service provider partners, Alameda Point Collaborative and Building Futures, will provide comprehensive services to those formerly homeless households to help them stabilize and enrich their lives. The first three phases at North Housing construction are expected to begin in 2023 to 2024.
All phases of North Housing will have access to community rooms, computer rooms, Wi-Fi hotspots, central onsite laundry, water-conscious drought tolerant landscaping, outdoor picnic gathering areas for intimate or communal gatherings, a pet play and relief area, along with a community garden.
Island City Development is focused on building with sustainability in mind and will apply for the Green Point Gold certification, qualifying North Housing by using green materials, water-conscious and energy-efficient technologies. All buildings constructed at North Housing will be all electric and have solar panel systems installed on roof tops to ensure demands for power supply are, when capable, using renewable energy.
Frequently Asked Questions for North Housing (Linnet Corner and Estuary I).
More information can be found, via this website link, at the Island City Development page for this property.
To learn more about North Housing, please review the Fact sheets below.