Independence Plaza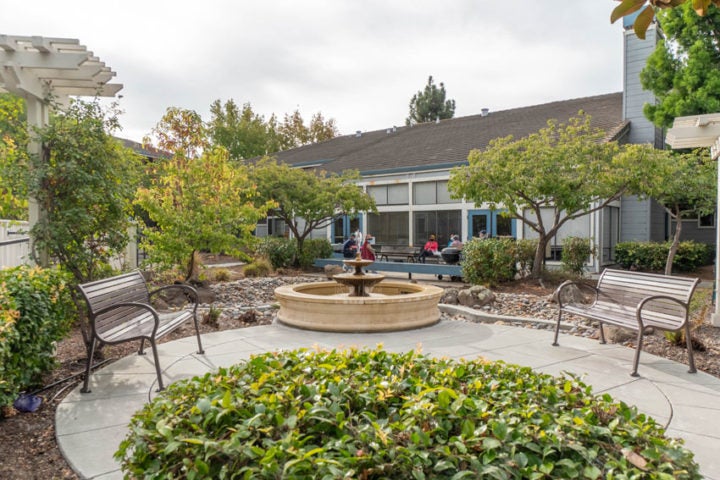 Independence Plaza
703 Atlantic Avenue, Alameda
Built in 1990, Independence Plaza is a 186-unit secure senior complex spread out over five buildings at Atlantic and Constitution Avenues. Surrounded by busy streets on 3 sides, it is quite peaceful once you enter its gates. The buildings and grounds include an on-site resident manager, a community room with kitchen, two well-maintained courtyards that include water features, a community barbecue in the main courtyard, plenty of natural lighting, a gated entryway with onsite parking, and a dedicated loading zone for Paratransit or other pick-ups. Each unit has a patio or balcony and is equipped with emergency pull cords to summon 911 help.
The Alameda Housing Authority of the City of Alameda provides all maintenance services for our tenants at this complex. During regular maintenance hours (Monday-Friday, 8:00am – 4:00pm), tenants can call in work orders to (510) 747-4317. All messages are retrieved quickly.
Emergency work orders that happen after business hours can be called in to (510) 747-4300, press 5, then press 4. With any message, please be sure to leave your name, unit number, phone number, and the nature of the emergency. Failure to leave any of this information will result in a delay of service.
CLICK HERE to submit a work order online.
Questions about this complex should be directed to the Independence Plaza Property Management Team.
Resident Manager
Mariel Riviera
(510) 865-7288
ip@alamedahsg.org
Property Management Supervisor
Lynelle Buckley-Broughton
(510) 747-4304
lbroughton@alamedahsg.org