Corsair Flats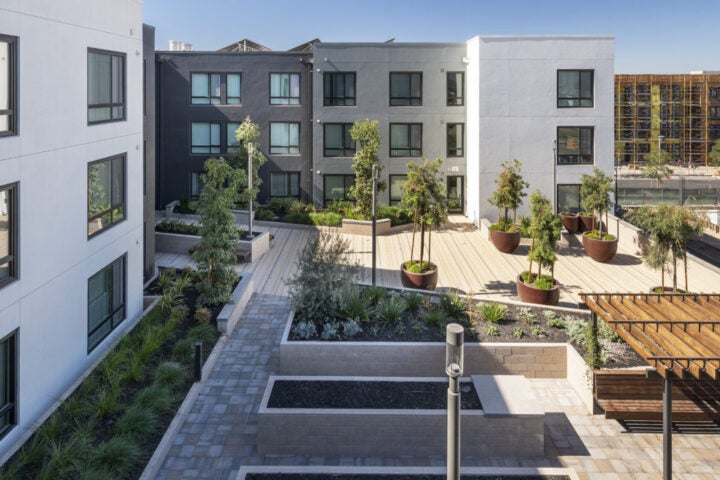 Corsair Flats is the first building constructed as part of the Alameda Point Site master development. The new homes for seniors are built on the historic former Naval Air Station base with beautiful views of the Bay.
The community has four floors, all with elevator access. The ground floor has a community room with a kitchen, a computer lab, on-site laundry facilities, bike storage, community gardens and a courtyard with seating areas.
Questions about this complex and leasing should be directed to the Property Manager, which can be reached via this link.