Anne B. Diament Plaza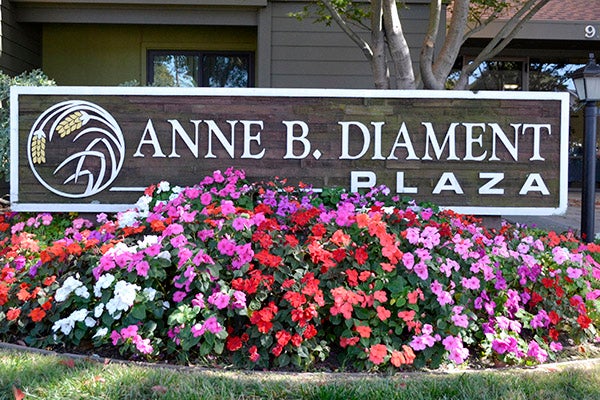 Anne B. Diament Plaza is located at 920 Park Street and is a residential senior housing community for people aged 62 and older.
Located just steps from Alameda's biggest shopping center and several bus stops, Anne B. Diament Plaza is a perfect blend of urban dwelling and peaceful serenity. Built in 1975, it is a 65-unit complex for low-income seniors. The building and grounds include an on-site resident manager, a community room with a kitchen, a well-maintained courtyard, plenty of natural lighting, some assigned onsite parking, and a dedicated loading zone for Paratransit and public transit. Each unit has a patio or balcony and is equipped with emergency pull cords to summon 911 help.
Questions about Anne B. Diament should be directed to the Property Management Team:
Resident Manager (Debera Barrett)
(510) 521-3117
debera.barrett1@fpimgt.com