Anne B. Diament Plaza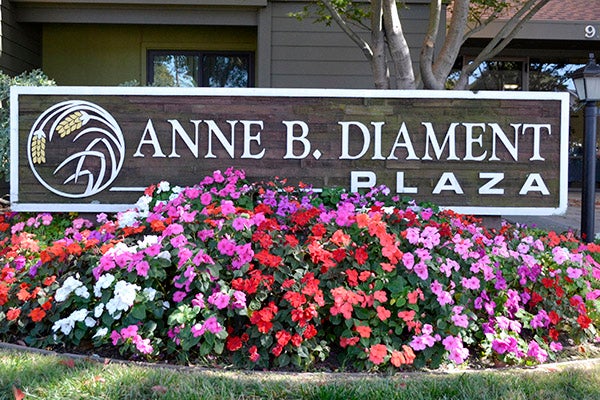 Anne B. Diament Plaza is located at 920 Park Street and is a residential senior housing community for people aged 62 and older.
Located just steps from Alameda's biggest shopping center and several bus stops, Anne B. Diament Plaza is a perfect blend of urban dwelling and peaceful serenity. Built in 1975, it is a 65-unit complex for low-income seniors. The building and grounds include an on-site resident manager, a community room with a kitchen, a well-maintained courtyard, plenty of natural lighting, some assigned onsite parking, and a dedicated loading zone for Paratransit and public transit. Each unit has a patio or balcony and is equipped with emergency pull cords to summon 911 help.
Housing Authority of the City of Alameda provides all maintenance services for our tenants at Anne B. Diament. During regular maintenance hours (Monday-Friday, 8:00am -4:00pm), tenants can call in work orders to (510) 747-4317. All messages are retrieved quickly; however, they may not necessarily be answered in the order received.
Emergency work orders that happen after business hours can be called into (510) 747-4300., press 5, and then press 4. With any message, please be sure to leave your name, unit number, phone number, and the nature of the emergency. Failure to leave any of this information will result in a delay of service.
CLICK HERE to submit a work order online.
Questions about Anne B. Diament should be directed to the Property Management Team:
Resident Manager
Booker Thomas
(510) 521-3117
abd@alamedahsg.org
Property Management Supervisor
Lynelle Buckley-Broughton
(510) 747-4304
lbroughton@alamedahsg.org