Poppy Place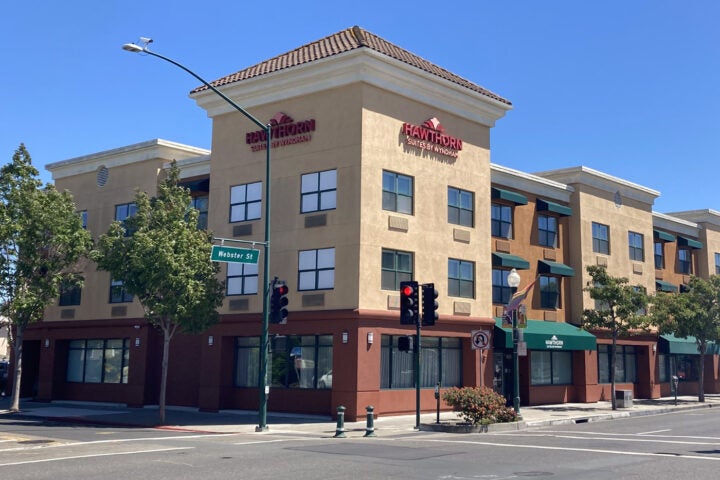 The Housing Authority of the City of Alameda (AHA) has negotiated a purchase and sale agreement for the Hawthorn Suites hotel at 1628 Webster Street.
AHA plans to adapt the existing Hawthorn Suites building into an affordable housing complex, Poppy Place, consisting of 50 studio apartments. The studios will serve a need for small affordable homes in a highly desirable location on the island. A physical needs assessment has been completed by AHA.
More information can be found, via this website link, at the Island City Development page for this property.